A Message To Millions around the World!!!
                                             +Ad Majorem Dei Gloriam                                                   
          (Pass These Urgent Essential TRUTHS On & Send Us Your Comments!

*Let God's curse fall on anyone, including us or even an angel from heaven, who preaches a different kind of Good News than the one we preached to you. (Galatians 1:8)>Replacement Theology has brought this curse!!!
(Clearly The Sex Abuse Scandal Was A Historic Horrific Curse For The Vatican, The Catholic Church & All It's Faithful!!!) (Now We Are Witnessing Constant Scandals: In The Headlines, In Investigative Cover-ups, & In Vatican Banking, In Protecting Felons, Etc.)(I was always taught at Seminary that celibacy is a great gift from G-d. This gift has been partly removed due to the Church's lack of faith! Genesis 12:3 applies here! Why should G-d give abundant gifts when the Church refuses to accept His plans for a one state solution in the Middle East?)

G-D BLESS & GRANT WISDOM TO OUR HOLY FATHER!!!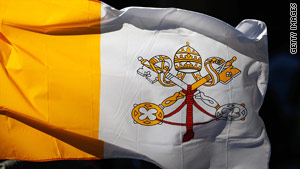 VIVA AL PAPA!!!!!!!!
To:
benedictxvi@vatican.va
URGENT INFORMATION FOR A GERMAN POPE!!!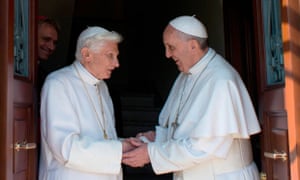 To: Papal Secretary Monsignor Georg Gaens

wein

From: Michael Sauer

wein
Date: Wed, 08 Sep 2010 88:88:88 -0888
Subject:
TEN NUREMBERG HANGINGS ON OCT 16th 1946 (JEWISH FEAST Of SUKKOT!!!) EXACTLY FULFILLED THE BIBLE PREDICTIONS IN THE BOOK OF ESTHER!!! G-D'S HAS PROVED HIS OMNIPRESENCE!!! G-D IS CLEARLY AT WORK TODAY AND MODERN DAY ISRAEL IS NOW PROVEN REAL!!!!!!!! WOW!!! IT IS IMPOSSIBLE TO DISPUTE!!!

THE EXACT DATE 21 TISHRI, THE JEWISH FEAST OF SEALED JUDGMENT IS FOUND IN THE SCRIPTURES IN THE BOOK OF ESTHER!!!

ALSO THE GENESIS 12:3 PROMISE CAME TO FRUITION IN THE FORM OF THE IRON CURTAIN!!!

ISAIAH 46:9 . . . For I am God, and there is no other; I am God, and there is none like Me, 10 declaring the end from the beginning, and from ancient times things that are not yet done, saying, "My counsel shall stand, and I will do all My pleasure"

http://www.law.umkc.edu/faculty/projects/ftrials/nuremberg/meetthedefendants.html
THIS LINK PROVES ONLY TEN, NOT ELEVEN WERE

HANGED

AT NUREMBERG >>

THE SAME NUMBER AS

HAMAN'S TEN SONS WHO WERE HANGED

!!!

GOERING TOOK A CYANIDE CAPSULE JUST HOURS BEFORE HE WAS TO BE HUNG ON OCT 16th 1946 (WOW! THE EXACT HEBREW YEAR 5707, IS PREDICTED IN SCRIPTURE & THE GREGORIAN CALANDAR YEAR IS 1946!!!)

LAST DAY OF SUKKOT

CALLED SEALED JUDGMENT DAY

! ! ! ! ! ! ! !

THE NUREMBERG TRIAL WAS A MILITARY TRIBUNAL IN WHICH THE DEATH PENALTY IS CARRIED OUT BY FIRING SQUAD, NOT HANGING! THIS WAS WHAT GOERING OBJECTED TO!

YET FOR G-D TO FULFILL HIS PROPHECY IN THE BOOK OF ESTHER, THEY HAD TO BE HUNG!!! NOT THE TWELVE WHICH WERE CONVICTED TO BE HUNG, NOT ELEVEN, BUT BY A MIRACLE IT WAS ONLY EXACTLY TEN!!!

READ BELOW

AND SEE HOW THE BOOK OF ESTHER EXACTLY PREDICTED THE FUTURE!!!

ONE CANNOT EVER SAY THESE EVENTS COULD POSSIBLY BE COINCIDENCE!!! IT IS JUST TOO MUCH!!!

DOES G-D HAVE TO APPEAR TO THE LEADERS OF THE CHURCH IN ORDER FOR THEM TO BELIEVE??? WHERE IS YOUR FAITH???

THERE IS JUST TOO MUCH EVIDENCE IN SCRIPTURE AND HISTORY TO PROVE G-D IS FAITHFUL TO HIS PEOPLE ISRAEL, JUST AS HE PROMISED!!!
WHY YOUR HOLINESS & YOUR EMINENCE, ARE YOU NOT PROCLAIMING THAT REPLACEMENT THEOLOGY IS A HERESY AND IN REALITY A PLAN OF THE DEVIL??? THE IDEOLOGY OF REPLACEMENT THEOLOGY HELPED HITLER TO CARRY OUT HIS PLAN, WHICH MURDERED SIX MILLION JEWS AND TWO MILLION CATHOLICS!!!

EVEN THE DATE ISRAEL BECAME A NATION CAN BE EASILY CALCULATED FROM THE SCRIPTURES!!!

WHY WOULD G-D EVER CANCEL HIS SOLEMN OATH TO FOREVER KEEP HIS COVENANT WITH ISRAEL???

HOW CAN THE FAITHFUL & THE ONE ONLY TRUE ROMAN CATHOLIC CHURCH ALLOW THEMSELVES TO BE DECEIVED??? IT BOGGLES MY MIND TO SEE HOW PEOPLE CAN STUDY THE SCRIPTURES AND NOT SEE ALL THIS OVERWHELMING EVIDENCE!!! WHY DO YOU STAY, ALL BE IT, BY DEFAULT, IN THE SYNAGOGUE OF SATAN!!! (IF YOU DON'T CHOOSE G-D'S PLAN THEN YOU ARE BY DEFAULT STAYING WITH THE DEVIL'S PLAN!!!) HOW LONG OH LORD!!! HOW LONG WILL THE VATICAN REMAIN BLIND TO THE TRUTH!!! THE G-D OF MODERN DAY ISRAEL IS REAL!!!!!!!! HISTORY GOES IN CIRCLES AND THE MISTAKES OF HISTORY ARE PRONE TO REPEAT THEMSELVES!!!
IN SOLIDARITY WITH THE PHARISEES OF JESUS DAY, WHO COULD NOT SEE THE MOST OBVIOUS TIME OF HIS COMING IN THE SCRIPTURES & IN THE EVENTS OF HISTORY,
YOU NOW ARE BEHAVING JUST THE SAME, BY NOT SEEING G-D'S ACTIONS IN OUR MODERN TIMES WITH THE MIRACULOUS BIRTH OF ISRAEL!!! G-D HELP US ALL!!!

THE IRON CURTAIN WAS CLEARLY A JUDGMENT, SINCE GERMANY IMPRISONED THE JEWS AND CATHOLICS WITH WALLS AND BARBED WIRE, SO ALSO WERE THE GERMAN PEOPLE IMPRISONED FOR NEARLY 50 YEARS, BY THE RUSSIANS, WITH WALLS AND BARBED WIRE!!!!!!!! (Genesis 12:3 Promises this! For numerous examples, email us with request.)
Michael J Surwin M.B. (G-d's Messenger Boy) This letter Completes Eight Major Messages From The Lord!!!
*Michael S

a

u

e

rw

e

in is friends with Cardinal Levada for forty years. Cardinal Levada was appointed by Pope Benedict XVI to his own top position at the Vatican as Prefect Of The Congregation For The Doctrine Of The Faith. Cardinal Levada is the first American ever to ascend to such a high position at the Vatican!!!
Purim Prophecy Fulfilled in 1946 is
Additional Proof that the G-d of Modern Day
The Jewish observance of Purim celebrates Queen Esther's courageous act to spare the Jewish people from genocide perpetrated by the evil Haman. Words cannot describe how profound was her deed and its effect on world history, and eternity. It is about how Esther's prophecy about the ten sons of Haman pointed to 1946, when ten Nazi war criminals were hanged! Read about and see all the proof & details here at this link:>>>
*

What a grave Insult to Say Jerusalem is "Illegally Occupied", especially when we know for nearly two thousand years the Jews, after being dispersed throughout the world, just as God foretold, have prayed facing Jerusalem, saying "Next Year In Jerusalem" . The Koran does not even mention Jerusalem once, while the Bible speaks of Jerusalem hundreds of times!!! M.J.